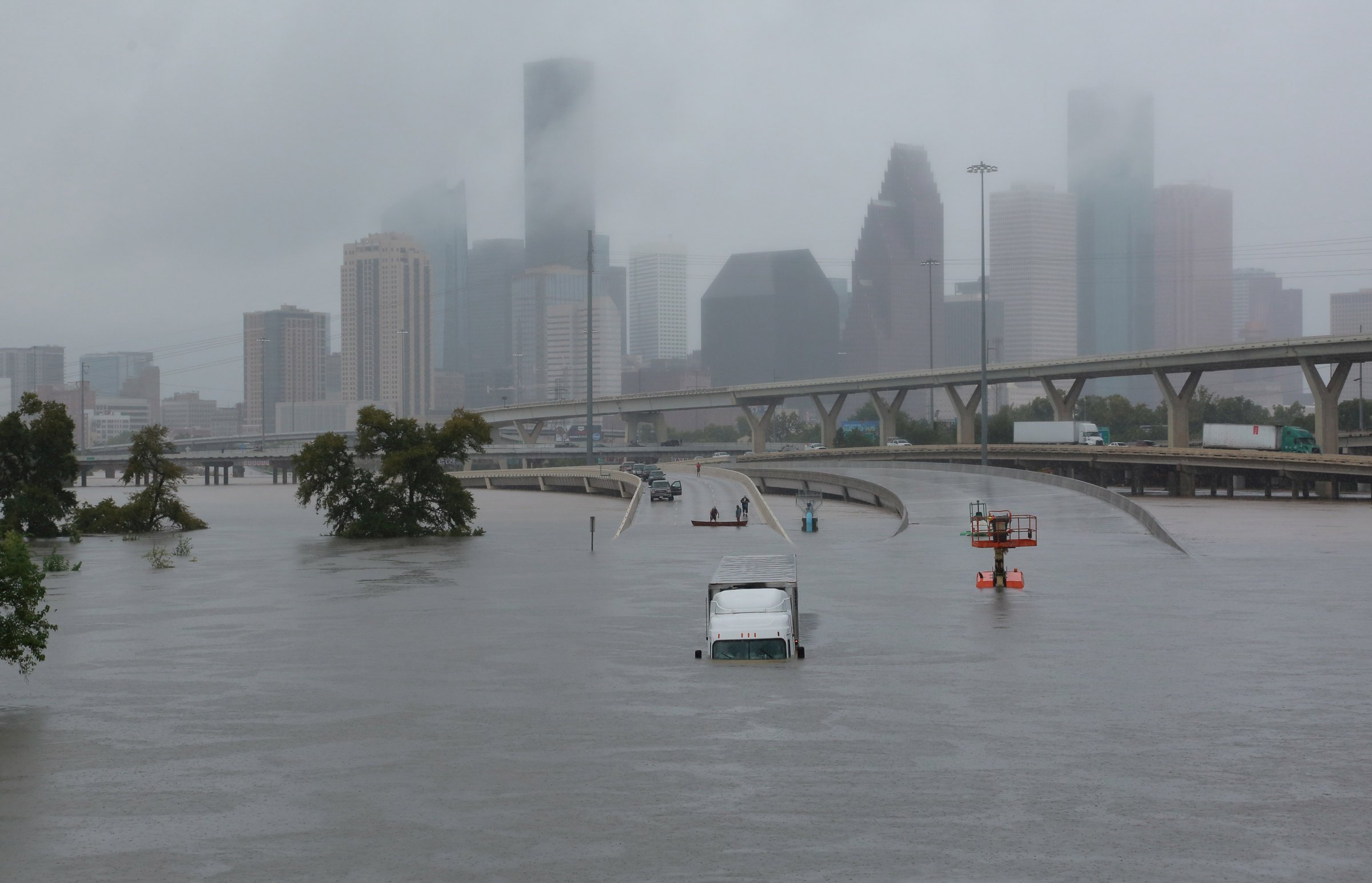 Southeastern Texas has seen unprecedented flooding from Hurricane Harvey, causing catastrophic damage and displacing at least 30,000 people (so far). Throughout the country, communities are looking for ways to provide support and Georgians are no exception.
We have broken down a few ways to volunteer, donate, or provide additional resources to organizations (many which have chapters here and in Texas) to show solidarity and support to Texans during this critical time. Comprehensive lists from NPR and Texas Monthly cover ways to support causes ranging from diaper banks to local farming.
The most important action you can take is to take an action. We hope you find a meaningful way to give back whether it is listed here or not. If you know of additional opportunities – especially for in-kind donations here in Atlanta – please feel free to drop us a line at features@gathergoodatl.com.

United Way of Greater Atlanta is hosting a Hurricane Harvey Relief volunteer event on Monday in partnership with the Atlanta Braves and the Chick-fil-A Foundation.
They are currently looking for 250+ volunteers – sign up here to provide support.

SUPPORT INDIVIDUALS & FAMILIES
Covenant House Texas is open and accepting homeless youth displaced by the storm. You can make a monetary or in-kind donation as they continue to provide shelter for the 79+ youth they are currently serving.
As the nation's only financial emergency preparedness and recovery service, HOPE Coalition America (HCA) is mobilizing to help homeowners, renters, and small business owners financially rebuild from this disaster.
Team Rubicon unites the skills and experiences of military veterans with first responders to rapidly deploy emergency response teams. With over 48,000 volunteers across the country, Rubicon is seeking funds to send additional response support to Texas.
Preemptive Love focuses relief efforts in Syria and Iraq but the organization is currently shifting efforts to Houston where they have a home base. Their staff on the ground is working to provide relief "shoulder-to-shoulder with a coalition of churches, mosques, synagogues, and local experts."
IMMIGRATION STATUS CONCERNS
The City of Houston recently stated that they will not ask for immigration status or papers at any shelters.
---
Headline image is property of REUTERS/Richard Carson. A-Town 2 H-Town photograph by David J. Phillip/AP. Operation Hope photo credit: Ana Ramirez/The Victoria Advocate via AP. All other photos are property of their respective organizations.