It's that "special" time of year again when people are divided into two main parties (breathe easy, we're not talking about politics). By now, your social media newsfeed is likely filled to the brim with "my <insert significant other here> is the best in the world" or "ugh, another reminder I'm single, where's my drink" posts. Mixed in there are probably a few "I just don't give a damn" declarations too.
Either way, we decided to throw out the traditional couples content – along with our box of NECCO Sweethearts – and went for a little bit of an unconventional approach. Don't get us wrong, at Gather Good we love love. That's what it takes to create social impact, right? When you're barely sleeping, working late nights, and struggling to keep your mission afloat for one more day; it's about love for what you do.
So for Valentine's Day, we caught up with four social entrepreneurs who shared why they love the communities they work with and it's sweeter than that bouquet of flowers you may or may not have bought yourself.
Susanna Spiccia | re:imagine/ATL 
(headline photo)
"Some may disagree, but teens are my absolute favorite age of human beings. You can talk to them like adults, but technically they are still 'kids' so you can still goof off with them. The teens I work with at re:imagine/ATL motivate me creatively and keep my work ethic moving and focused. They have so much energy, and you can see hope and a future in them, even if they can't see it yet. I call them 'my kids,' because basically, they are my kids, and I love giving them hugs and watching them mature in their own self-confidence. I'm a sucker for them."
"I love the teens we serve because they are so pure and full of life. Even with everything they've gone through, having the opportunity to dance, sing, paint, take photos, fill them up. They are a true embodiment of understanding that homelessness is not who you are, but just something to conquer along your path to greatness. It's such a privilege to be part of their journey to healing and to discovering their creative selves."
Kris Pilcher | Downtown Players Club
"South Downtown is the best neighborhood in the city.  We're a community that celebrates diversity, arts and culture, and a commitment to creating a neighborhood model that could really benefit Atlanta. I love working within this community as there are amazing amounts of opportunity to learn and grow as an artist and person. Downtown Players Club offers the ability to help young artists and creatives develop their skills while giving back and building our community. The organizations, businesses, and residents of South Downtown are like family to me and I'm really lucky to be a part of such a great love affair."
Donte Miller | Village Micro Fund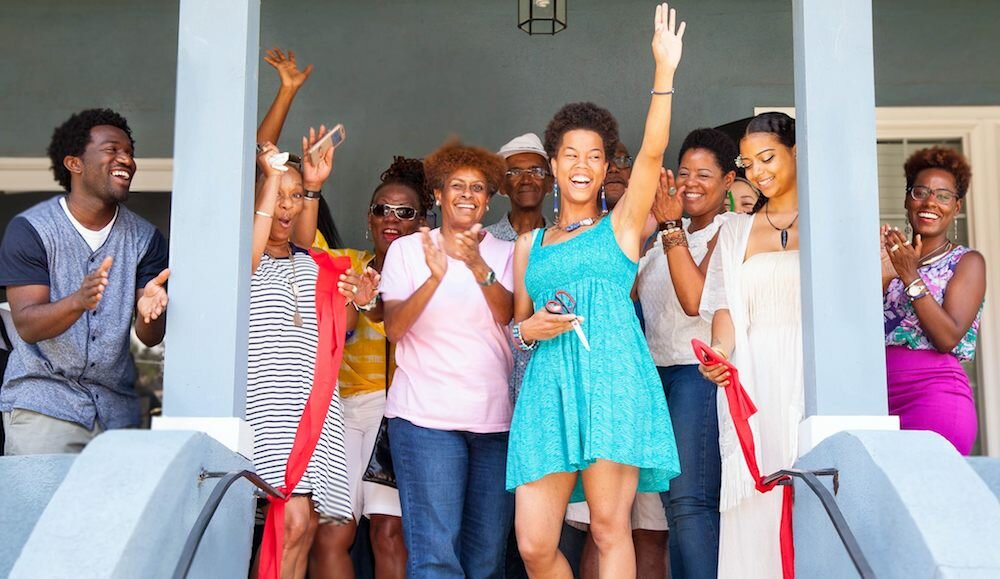 "I love the Village because I love my people. I love being able to wake up every day and focus on the people and things that I care about. This is more than just helping out business owners to me; it's about creating sustainable communities. I want to be able to be the person I needed most coming up for the people that need it now. We didn't see any jobs that were doing what we wanted to do, so we created our own, and we love every day of it."
---
Photos are property of their respective organizations.