Female founders capture a meager 2.19% of all venture capital funding awarded nationwide and the gender gap in startup investment is getting worse. But Points of Light's Civic Accelerator is here to level the playing field. The Civic Accelerator, known by its smooth nickname CivicX, is the nation's first program and investment fund for for-profit and nonprofit early stage ventures that include people as part of the solution to critical social problems. Through CivicX, founders from across the country receive boot-camp style training to pitch and scale their social good venture. As a result, the playing field is looking pretty sweet: 99% of entrepreneurs who went through the program experience an increase in earned revenue and and capital in the first year of acceleration. Half of participating ventures are also founded or co-founded by women.
While the CivicX programming is competitive, the investment component is worth the hustle. After 10 weeks of training, each CivicX cohort selects one of its own to receive $100,000 in funding – a mountain of cash for small startups. This July, the chosen entrepreneur to receive $50k of that $100 thousand in funding was Jessica Johnson, Founder and Executive Director of The Scholarship Academy. The Atlanta-based nonprofit, which was first started in Jessica's dorm at Howard University, has now grown to fund low-income and first-generation students through scholarships. Her experience at CivicX is allowing her to help even more students through a first of its kind platform, The Virtual Scholarship Academy.
This year's application focused on workforce innovation has a deadline fast approaching. Read Jessica's journey as Atlanta's first ever CivicX awardee and get cracking on your application – it could land you big money and growth opportunities you won't find anywhere else.
Can you give us a little background on what you do and why you do it?
Scholarship Academy works with students to identify private scholarships so that they can purse their dreams of going to college, without having to go into debt. We help low-income and first-generation students compete for money by using civic engagement and leadership skills while teaching families how to create college funding plans.
I personally had over $200,000 of scholarships for my own education, that meant I could graduate from Howard University debt free. As I grew in my college experience, I started thinking about how I could empower other low-income families to pursue degrees without amassing debt. Scholarship Academy started in my dorm room at Howard and now we have plans to go national. This has been my life's work.
Can you talk about the journey that you've taken with Scholarship Academy and debt free education?
For my senior thesis at Howard, I researched college financial aid and scholarships. I then identified the gaps for low-income and first-generation kids to obtaining those resources. I wanted to know why there is so much money to fund education but a disproportionate number of low-income students take out college loans. That thesis then became the scholarship list, the nation's first curriculum-based approach to teaching students how to secure private funding for college. I wanted to marry civic engagement and leadership skills to scholarship eligibility and financial aid planning.
I was selected for an Echoing Green Fellowship which allowed me to build out our program model. We quickly realized here should not be a cookie cutter approach to college funding. On average, high school guidance counselors spend just 36 minutes per student helping teens think through paying $200,000 for tuition. Our strategy is much more comprehensive and individualized. We help the whole family consider their unique assets; even things like a parent's military background or credit union membership can make a difference.
As Scholarship Academy grew, we lost the ability to scale our intimate programming. But our commitment to deep-level assistance and the massive need of our audience remained consistent. That is when our Virtual Scholarship Center was born.
We participated in CivicX for our Virtual Scholarship Center, Scholarship Academy's earned revenue component. We built out the platform initially to track the evolution of our existing partners and the progress of our students. At the time, we were working with hundreds of diverse partners while trying to provide individualized scholarship help to over 300 aspiring college students. Initially we built this platform for our partners but ultimate realized what a powerful tool it is; we decided to make it available to other originations. We sell it to other nonprofit organizations and schools, and eventually we want to share it with school districts. We are thrilled that CivicX saw the potential in this model which blends technology with tracking and training.
Can you share insight on what you gained from CivicX – both in terms of the growth of Scholarship Academy and your own career?
I have had the privilege of being a part of various fellowships and career building opportunities. CivicX gave me the most immediately tangible assistance. My team and I were able to dive deep not only into our model but also into our financials. And when I say the results were immediately tangible, I really mean it. Some of the documents we created during our CivicX sessions were sent to funders the same day.
Another amazing piece of CivicX was our ability to engage with others across the country. It was amazing to have people from different cities dive into our nonprofit and suggest new ways we could achieve our goals. It was such a collaborative experience in the CivicX cohort. It was fun to pick each other's programs apart then rebuild them together in a way that made them more sustainable. There were so many amazing 'ah-ha!' moments for all of us; I am incredibly grateful we were able to participate in CivicX. I really feel like the possibilities for Scholarship Academy are endless at this point.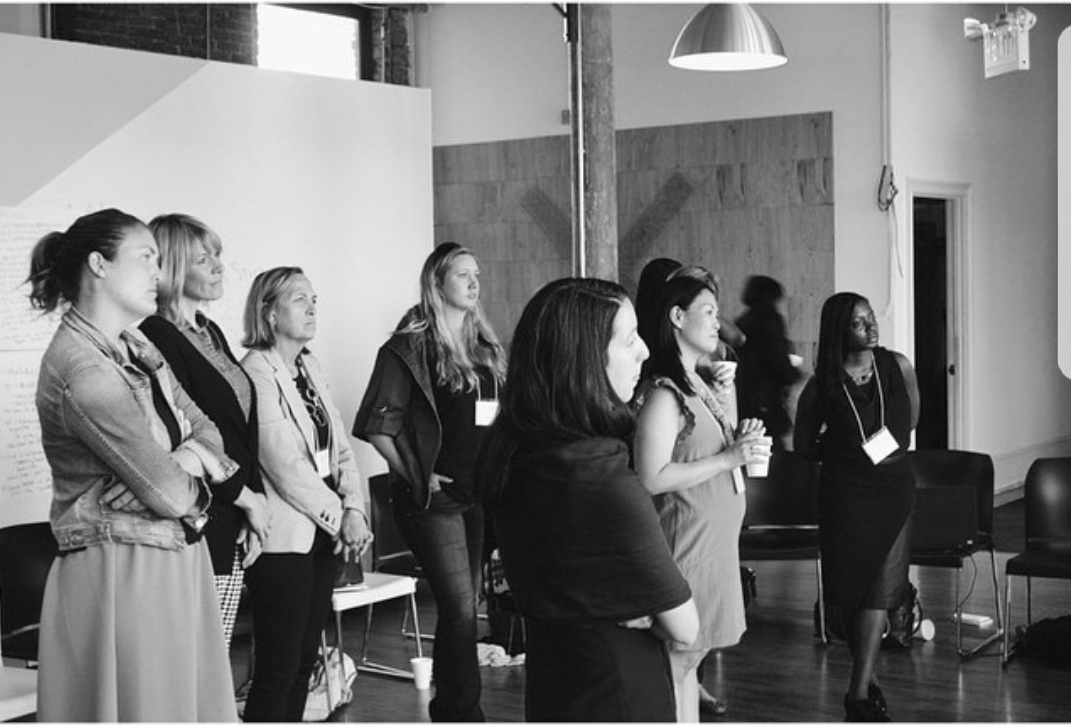 My winning the peer-selected funds makes a powerful statement about gender. The fact that the two CivicX winners were women tells people to take a harder look at female founders. Our success sends a message to investors that women, especially women of color, contribute great value to the civic venture space. It's interesting to think back to a CivicX speaker who told our cohort that it is far less likely for women be successful when seeking startup funding. I am excited to be an example of what can happen when people make that unlikely investment in a woman. Scholarship Academy is what happens when investors look past gender to see opportunity. I am hopeful this is the direction that tech will move in.
Talk about how CivicX helped you launch your latest program, The Virtual Scholarship Academy.
The Virtual Scholarship Center (VSC) is the first platform of its kind to directly connect three primary stakeholders – students, counselors and scholarship providers – in an online financial aid accountability environment that includes training, tracking and access to a more diverse scholarship applicant pool. With this platform, we have the unique ability to track a student's progress from high school to college graduation, and we've designed a city/state-specific scholarship search tool to help more students pursue debt-free degrees. Our blended model connects those stakeholders in a way that is literally flipping the financial aid model upside down.
We've been successful in innovating in three ways: connecting students to 4-year college funding pathways to support matriculation using scholarship branding, increasing counselors' capacity to support and track students' individual scholarship portfolios and funding plans, and creating a critical opportunity for local scholarship providers to identify eligible applicants within our database to disburse their untapped resources. Our Virtual Scholarship Center curriculum is unique because it breaks free of the cookie-cutter approach to college funding, eliminating antiquated search engines and replacing them with local, state and regional resources that are directly connected to students' brands.  Counselors can track student progress with ease, using our comprehensive evaluation tools to manage student scholarship portfolios, match students to appropriate college funding resources and track total dollars awarded. Using our Virtual Scholarship Center,
Scholarship Academy students receive an average of eight hours of intense scholarship preparatory support, and use the platform modules to build innovative "scholarship brag projects" that increase their eligibility for top dollar awards
How can people give back to your work? Besides funding, what are your needs right now?
We actually have a scholarship bus that we are currently renovating. It'll be a scholarship mobile that we drive around the city and we hope to wire that bus with technology. If anybody has access to resources in connectivity, we would love to talk. We are also looking for a new space in Atlanta. We want a place for our local students to get the best one-on-one support we can offer. So if anyone knows of a great place for Scholarship Academy, please let us know. Finally, we need volunteers. Lots and lots of volunteers! We would love some extra help with our four-year college funding plan piece. If folks have interest in working with us regularly, please contact us.
---
Photos are property of The Scholarship Academy and Points of Light's Civic Accelerator.