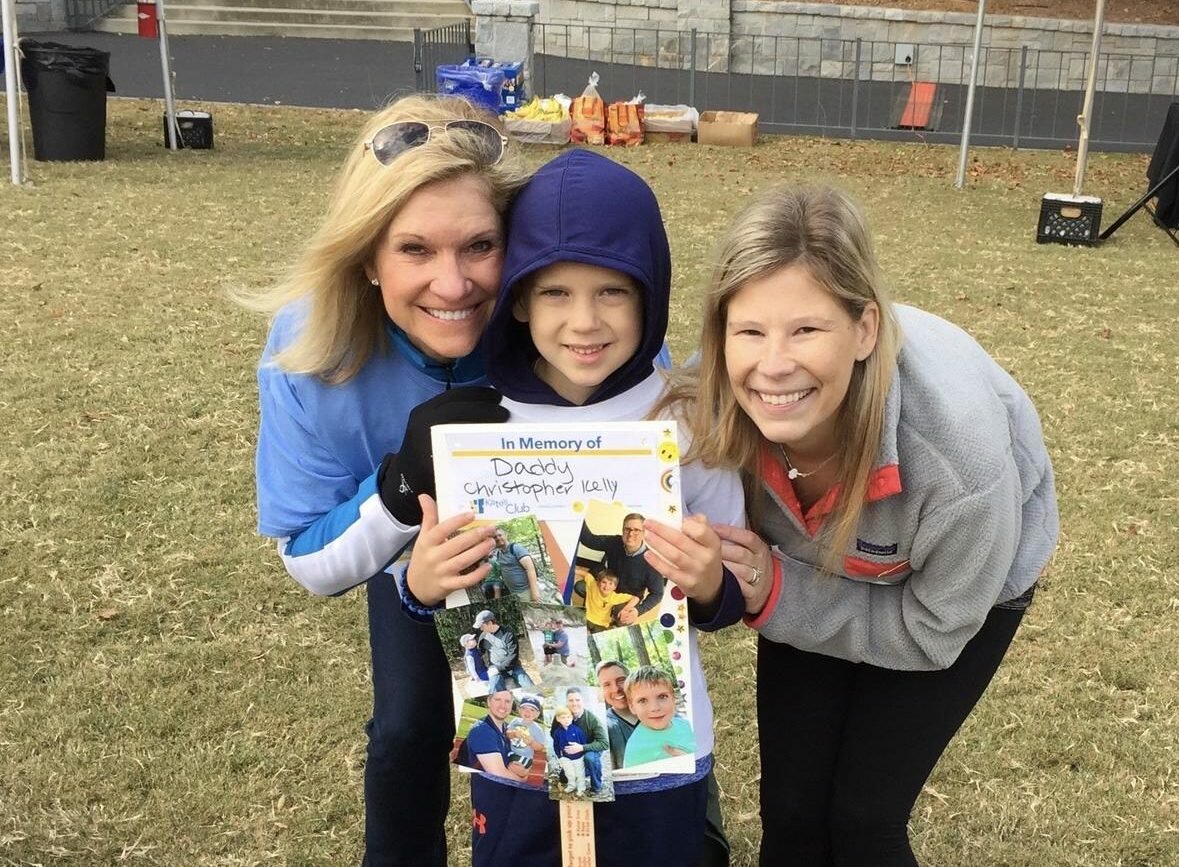 As we join together with family and friends this holiday season, new memories are made with the ones we love most. But for those who've experienced loss in their life, it can also be a time of heartache. In a follow-up to our Faces of Grief series, we share Sheree Martin's story on how volunteering has kept the memory of her mother alive and helped heal her heart hand-in-hand with the kids at Kate's Club.
---
In 2015 my mother passed away and my grandchildren moved to Singapore with my daughter and son-in-law. I had a hole in my heart from those absences and was yearning for something to fill that void. In April of this year, my husband Bob was invited to an event where a staff member of Kate's Club spoke about the work they do. Bob thought I would love their mission and shared information on how to get involved. I signed up for the upcoming volunteer training which happened to fall on my birthday and I remember thinking there was no better place for me to be.
My mother was 86 when she died but grieving has been a painful process. She had terrible arthritis and heart problems. The remedy at that point was taking 16 pills a day. She was a very dynamic person and no longer had a quality of life. She couldn't drive anymore, she would sleep all day, and she would cry and say she didn't want to be alive anymore.
In North Carolina where my mother lived, Hospice allows aid in dying. Medical staff monitors patients as they stop eating and drinking and only use medication to keep them comfortable. She decided that's what she wanted and I was devastated. She and I had been best friends and I had taken care of her my entire life. It was very difficult for me to go through that experience and I was very sad, but it was ultimately her decision.

When I started volunteering at Kate's Club they had just launched a suicide and homicide support group that met every Sunday for four weeks. I did the training for the group but had not yet shared my mother's story. There was some shame. You never know how people are going to react, so I was very careful about picking and choosing who I share my loss with. During the training, we talked about the deaths in our lives and I stepped up. I was shaking and tears were rolling down my cheeks but I felt safe telling my story.
During the actual support group, some of the teens said they felt guilty about not noticing the signs and how they should have seen it coming. They felt that maybe if they could have intervened it would have kept their loved one alive. I decided in that moment to again share my mother's story. It was very raw but I was an older person feeling similar emotions. It helped them open up and know they weren't alone.
At the end of the four weeks, we wrote letters to our loved ones and a couple of the kids were really struggling. They wrote one line and said, "well they're not going to see it" and I remember saying, " you never know and ultimately, this letter is for you." I wrote an entire page and shared both the happiness and struggles of my mom's life. I read my letter aloud with tears in my eyes, my hands shaking again. I explained that ultimately it wasn't her fault – that she finally felt at peace.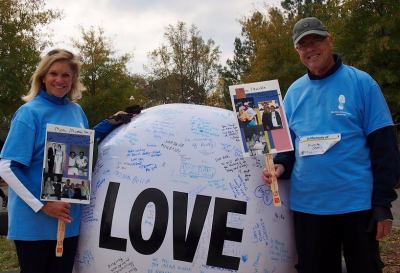 Sharing stories of personal loss comes down to building trust. A lot of kids didn't want to share the first week, so you develop more trust. It was amazing to see the breakthroughs of them sharing. I think me opening up helped give them the courage to open up as well. They just needed to see that it's okay to cry and it's okay to hurt.
I've had a good life but before Kate's Club, there was an emptiness. I feel so whole now. I feel like I'm making more of a difference. I've had many ups and downs throughout my life but I am more at peace. At Kate's Club families get to keep the memories of their loved ones alive. That's so special to me because, in turn, I get to keep the memory of my mother alive.
---
Kate's Club is a nonprofit that empowers children and teens who have lost a parent or sibling. Learn more about their volunteer opportunities here. Make a donation or learn more about their programming here.