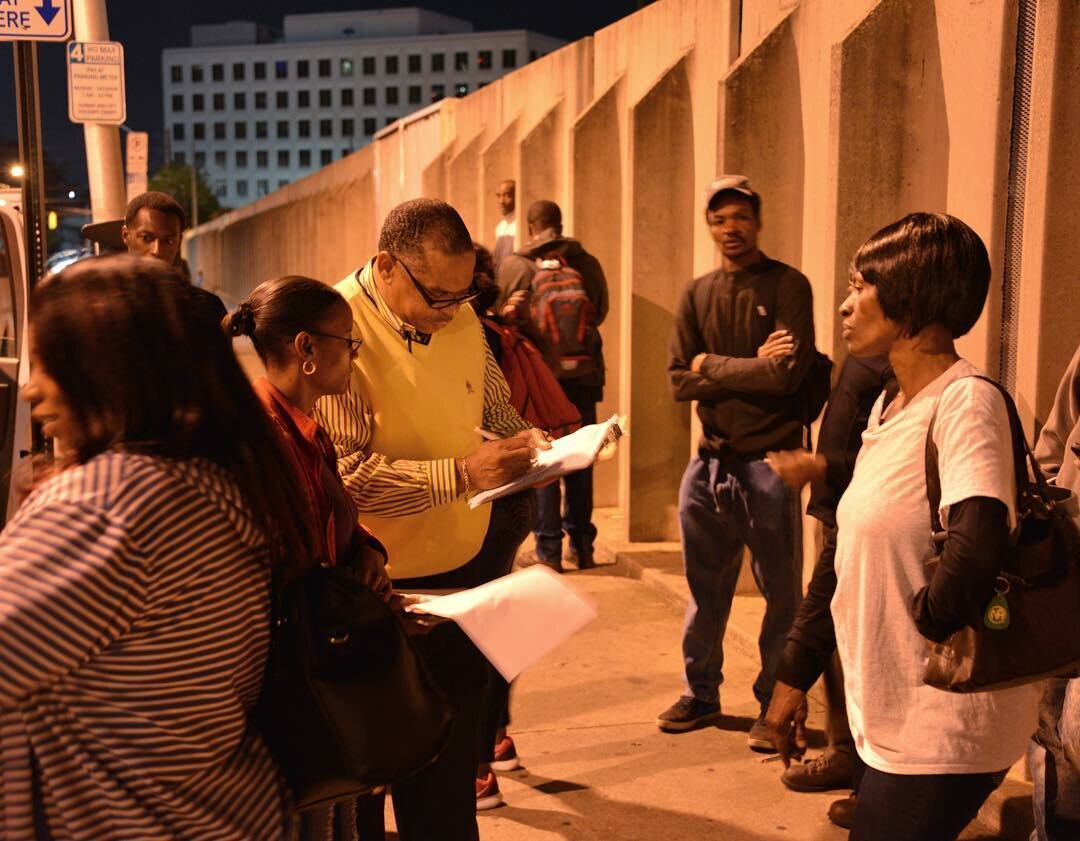 In 2006, burgeoning entrepreneur Greg Block sold his company American Pacific Enterprises and invested in a new prospect – homelessness. After learning the growing need for jobs amongst individuals facing barriers to entry, Greg launched First Step Staffing, brought on now CEO Dave Shaffer, and scaled the staffing company from 200 to 850+ people with jobs (and growing).
We recently caught up with Greg and Dave to hear how First Step Staffing got its start, their game-changing $7 million acquisition, and their vision for expansion.
Greg, before starting First Step Staffing you were a very successful entrepreneur. What made you dive into nonprofit work and launch First Step?
My mom worked in nonprofits since I was in diapers and it was ingrained in me that service is something you do. I wanted to try and make some money first and after I'd done that, move into service.
I sold a company in 2006 and had reached my financial goals and was looking for something to do. I spent a year going back and forth in Africa and realized after traveling to Asia for 25 years for my previous life that I didn't want to travel anymore. So I thought, 'What can I do in Atlanta?' Someone suggested that homelessness was an issue here and I saw a lot of job readiness programs but no jobs. That's when the idea for First Step Staffing started to click.
Can you give us an overview of First Step Staffing and the services you provide?
Greg: The idea was how do you actually connect people with real jobs and real income? So that's what we did. I thought I could buy a company and hit the ground running, so I looked at commercial landscaping, moving companies, and commercial laundry but the common denominator for all of them was that they were all heavily capital intensive, low impact.
Say you start a moving company and buy 10 trucks costing you a million bucks. Each truck only employs about 3 people, so for a million dollars you essentially bought 30 jobs. That didn't seem like a great deal to me. Same thing with commercial landscaping and commercial laundry. You could spend quite a bit of money creating fairly few jobs. I have experience in the staffing space and understood how it worked. Ultimately, we are a staffing company turned on its head. We are not trying to make tons of money, we are trying to employ people so we have a completely different perspective than our for-profit competitors.
Dave: We are connecting customers all over Atlanta with people who really want to work but have been excluded from the market and have no way of accessing that market without an intermediary like ourselves. First Step is a very entrepreneurial way to try and solve unemployment for people who have significant barriers to entry; veterans, people who are homeless, and those who are formerly incarcerated. If there is a situation where someone is unable to work due to a significant disability we are able to fast-track them to SSDI or to disability benefits.
Have you seen any pushback from companies or as long as you bring able-bodied employees to them they don't care?
Dave: As part of our due-diligence before we made the acquisition, Greg and I went and visited the top customers of LGS and said, "We are talking about acquiring LGS, would you be on board with us?" The response was as good as we could have hoped. To date, we haven't lost any customers. Two of them moved away from the city but we've added a dozen more. I think in general what I found here is that people are open because they need workers.
What was the process of that acquisition? It's not every day that a nonprofit acquires a for-profit company.
Dave: Greg started First Step in 2006 and was able to get it to a couple million dollars in revenue helping 200 people a day but couldn't scale and he wanted it to be scalable. He thought we could put together some financing and for lack of a better word, buy a book of businesses with jobs. He was able to secure around 7 million in financing from several different resources and found a business that had the right types of jobs. Along the way, I helped him with due diligence on financial modeling and afterward, he asked me to come and run it.
How has success looked for First Step since the acquisition?
Dave: Right now we have about 850 people on our payroll at 100 customers around Atlanta. That number ranges anywhere from 750 to over 900. Of those 850, about 65% were either in a shelter or on the street when they came to us; a vast majority of which were sent from various social service agencies around town.
Greg: About 40% of our workers are also previously incarcerated and a significant portion are veterans. If you put all that together, 500+ people have significant barriers and the others are still right on the edge. So far this year, 150 folks have left working for us and are now directly working with our customers which is ultimately our goal.
This year, we will probably employ somewhere around 2,000 people who have been homeless. Over a period of 2-3 years, I believe we could employ at least half of the individuals who are homeless in Atlanta. Half of those who could work would work for us. The consensus is that half of the homeless population can work. The others either have serious mental health illnesses, or significant drug and alcohol issues. If someone comes in and fails a drug test, we will either refer them to another agency or refer them back to where they are staying. If where they are staying has treatment we tell them to come back when they are clean and we'll put them to work.
Eighty-six percent of the people who start working with us have their own apartment if they are still employed 180 days later. The key is getting them into a job, getting them into a routine and as they stabilize in their job, begin to help them move toward more permanent housing. And the connectivity between employment and recidivism is also very clear. If you can get folks a job and catch them before they end up homeless, they are less likely to end up back in jail. We think we can make a pretty significant dent in unemployment for people who are homeless.
It's amazing how grateful people will be for a job because we give people a chance when no one else would. Now you've got a motivated and grateful employee surrounded by supportive services. Happy employees make happy customers.


So, First Step completed the acquisition. It's going well and you've had tremendous growth from that. Now you're looking at Philadelphia and Chicago. Can you talk through that a little bit and what you're hoping to accomplish long-term?
Greg: We have gotten some soft commitments for financing in Philadelphia. Chicago we are a little less further down the road. The stakeholders in Philadelphia have really given us a warm welcome and one foundation has already given us a $300,000 grant. That is pretty cool because we are from out of town. We want to make sure everyone understands that we are an additive service, not competitive. Our model doesn't work if we don't collaborate with other social service providers so we need to work with them. We aren't going to parachute into town and pretend like we know everything. We really rely on creating partnerships with other social service agencies that already exist.
I know if we are successful here and say we are successful in Philadelphia or Chicago then rather than employing 850 to 1000 people a day, we will be employing 3,000; of which 65%+ have been homeless. The next step is to get business to realize that it wasn't so hard. There's no reason to be afraid. If they aren't afraid and can on their own, without someone like us intervening, start hiring people with barriers to entry, then that engine of business can solve the problem. And I believe that it can.
If that happened, it's bigger than economic growth. Using what already exists and having success doing it will greatly reduce social stigmas. People from companies would say, "Why wouldn't we give these people a chance? It makes total sense." On the other end, it would show people that there are plenty of companies with heart; that companies care just as much about communities as you or I do.
How can the community support First Step Staffing?
Greg: People often ask, "What can I do tomorrow to help you?" If nothing else, it's when you walk down the street and you see somebody, you talk to them. If someone is trying to get a buck from you, if you have a buck give 'em a buck, but really talk to them. Treat them like an individual. Anyone can do that whether they have no money or millions. I have yet to find somebody who won't talk to me. When a person does that it's almost earth-shattering to the person who's trying to get a buck from you.
---
Interested in helping First Step Staffing create more opportunities for individuals with barriers to entry? Learn more about their mission, become a community partner, and share the love with your network on Facebook, Twitter, Instagram, and LinkedIn.
Photos are property of First Step Staffing.