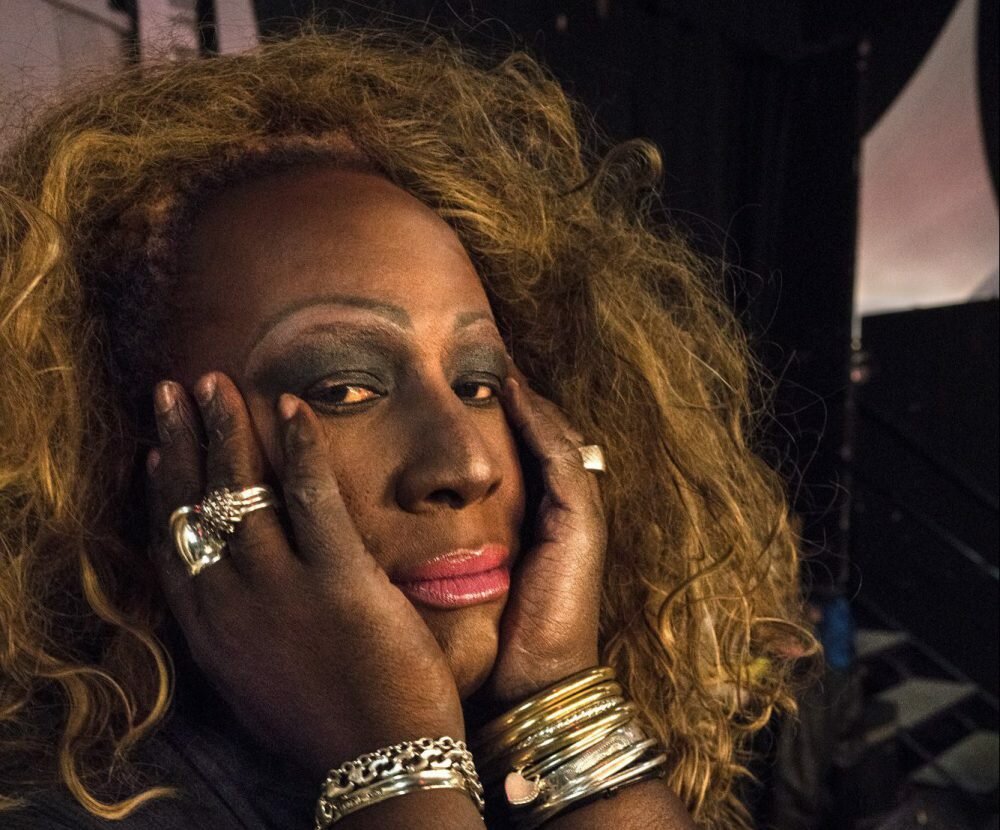 Since 1988, World AIDS Day has united people across the globe to support those living with HIV, commemorate lives lost, and fight against the epidemic. While HIV is often misconstrued as 'a thing of the past,' Emily Halden Brown knows otherwise. As the field organizer for Georgia Equality, Emily fights the injustices plaguing LGBTQ communities and individuals living with HIV.
While most of Georgia Equality's efforts focus on policy, advocacy, and education, in honor of World AIDS Day, the organization is taking an art-focused approach. Their "Living With" exhibit (open to the public for the next two days) will showcase the lives of LGBTQ individuals impacted by HIV using art installations.
We caught up with Emily to discuss everything from Georgia Equality's uphill battle for basic human rights to their art exhibit's potential to break down stigmas and tell the real story of Georgians living with HIV.
Georgia Equality's Fight for LGBTQ Rights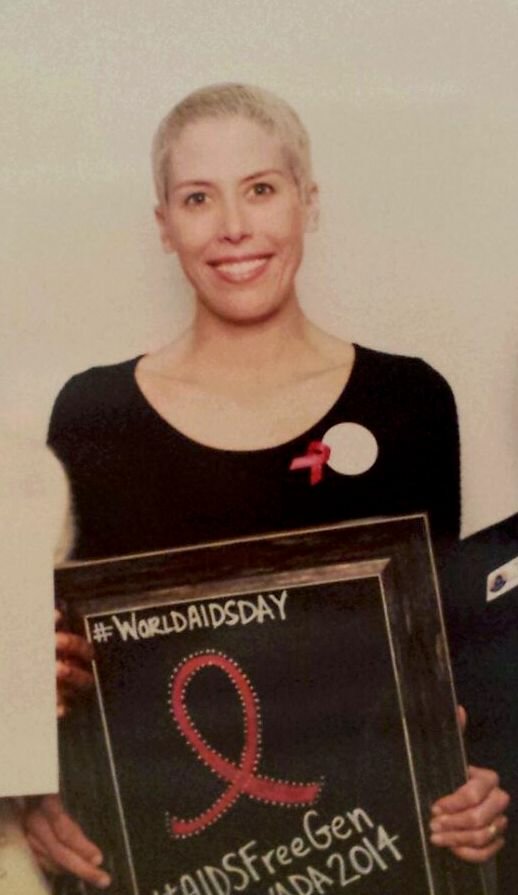 "We've had to work really hard with our local legislature," Emily earnestly conveys during the start of our interview. "We are used to being in the trenches and communicating on a regular basis with people on both sides of the partisan aisle and helping people understand that no matter where they stand politically, what the impact of any legislation would have on our families and communities. I think in some ways, we've always looked at Georgia as trailing the rest of the United States with the more progressive policies in support of LGBTQ families."
If you're as unfamiliar with HIV statistics as we were, the numbers are staggering. Not only is Georgia's HIV epidemic disproportionately affecting subsets of the LGBT community, we are also sixth for the total number of people living with HIV and second among new HIV diagnoses. While Georgia Equality fights on the frontlines for their community, advocates like Emily know common misconceptions and ecosystems built on inequality play large roles in these numbers.
"There's a ton I could say about how people misconstrue HIV and that's really relevant right now because of World AIDS Day," continues Emily. "It is a day when we talk to the general public about what this epidemic means for our state and our communities. Generally speaking, the most common misconception about HIV is that it's over and something we dealt with as a community in the 80s and 90s when it killed a lot of people we loved and was very visible. But there are 53,000 Georgians living with HIV and people still die from AIDS-related illnesses whether we want to talk about it or not. The other one I hear is that behavior really drives this epidemic, but actually, HIV is an epidemic of inequality and affects certain populations much more than others."
Those inequalities are in reference to the inordinate amount of gay and bisexual men and transgender women living with HIV. A study conducted by Emory found that 60% of black gay and bisexual men in Atlanta will become infected with HIV by the time they turn thirty. Not due to risky behavior but rather because of structural inequalities like healthcare access.
"Many of us who have worked in this field for a really long time have lost friends due to complications from AIDS," continues Emily. "Not because AIDS is a deadly disease, which it is, but because stigmas are deadly. Stigma keeps people from getting tested because they don't want to know. It is shrouded in misconceptions and shame. For people who do know they're HIV positive, a lot of stigmas keep people out of treatment because they don't want to face what that means to talk to someone about getting healthy and admitting to themselves that they have this disease. So we see people die not because of the disease itself but because of our inability to face this head on and talk about how it's okay to be gay, it's okay to be transgender and you deserve help, you deserve a dignified access to healthcare."
'Living With' Exhibit
With World AIDS Day tomorrow, Georgia Equality is taking a new spin on their advocacy efforts using art to express the untold stories of LGBTQ individuals living with HIV.
'When we just do PowerPoints and show really, really scary data around how bad this epidemic is, we aren't always effectively conveying the gravity and importance of doing something to stop HIV," explains Emily. "The 'Living With' installations will really be able to speak to audiences in a way that a presentation or a lecture from a doctor may not. We invited artists to meet with people living with HIV and to tell their life stories in whatever talent they have. We have folks doing installations with photography, we have a muralist, all sorts of installations that tell the story of a person's life with HIV as a secondary because a person's life comes first."

While the installations will highlight the lives of members of the LGBTQ community currently living with HIV, the lives of those lost from the AIDS epidemic will be in the hearts and minds of advocates like Emily.


"If AIDS never happened our queer community would be ten times as big as it is right now. It decimated our community and that is absolutely more true of LGBTQ communities of color. Sometimes I look around and wonder what Atlanta would look like if AIDS never happened. If all those amazing souls, many of them artists, were still here and making an impact in our city. What kind of world would this be? I'm 100% sure that it would look different in a good way. We lost a lot of people who would be in the room with us. There is spectacular art that won't be on the walls, so it's always important to remember that."
"My goal in life, no matter what subject we are talking about, is to get people to overcome the shame that's imposed upon them. To get to the point where we can talk freely and live in comfort with the person we are inside. As much as I love policy work, education, and advocacy, as a society, there are layers and layers of complex and really sinister shame. Not only with sex and sexuality but illness itself. We have woven this epidemic into a morality question. We question who has the right to exist and be happy, to be in love and make love, and who deserves to get services. All of these things are woven into this narrative of shame around the LGBTQ community which is so welcome and vibrant in Atlanta. I'm hoping this exhibit gives people the opportunity to open up and think about what's really important, which is that we are all human."
---
'Living With' is open to the public Wednesday, November 30 and Thursday, December 1 at Gallery 874 – 874 Joseph E. Lowery Blvd NW. Click here for more information. Interested in Georgia Equality's advocacy efforts? Join the conversation on Facebook and Twitter. 
Photo Creds: Teri Darnell