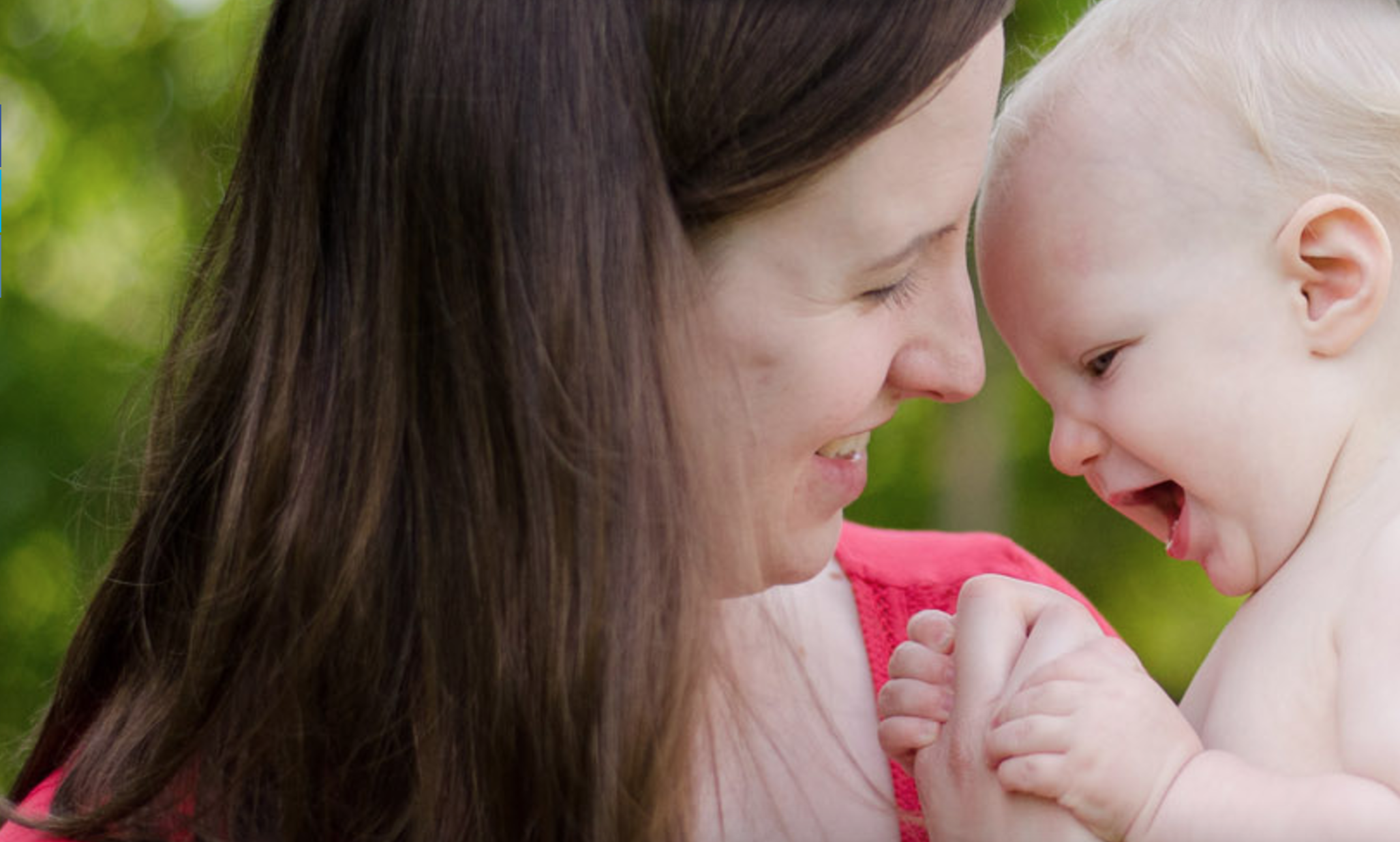 One in three moms have to choose between food and diapers for their children. As a longtime social worker, that was a hard statistic for Jamie Lackey to swallow. Even with two children of her own, Lackey wanted more for families and her field, so she did what any strong willed woman would do – she took action. The result was Helping Mamas, a grassroots nonprofit supporting mothers through essential baby items.
In its three short years, Helping Mamas has donated over 300,000 diapers and served over 6,000 children. Hear from wonder woman, Jamie Lackey, on how Helping Mamas got its start, the supermoms supporting one another, and why their latest program The Baby Brigade is on board to serve even more families.
How did Helping Mamas get started?
We first got started in 2014. A friend and colleague of mine were sitting around having lunch one day and thought 'this whole working mom thing is so hard.' I have two kids and she has two kids and we ran through all these questions, the big one being, do you work or do you not work? We realized how fortunate we were to have that conversation because coming from social services, most of the moms we served didn't have the luxury of having that conversation. Instead, it's 'do I work two jobs or do I work three jobs?'
So we started brainstorming and thinking through how we can support other women who are working really hard. We are so passionate about moms and social work. I've been a social worker for 17 years and so I wanted to support our profession. I realized there was a huge gap in services, nobody had a coordinated effort to collect and distribute essential baby items in Metro Atlanta.
We did a lot of research and noticed there's not a lot around the country either. The organizations doing it had grown so fast because it is such a huge need, so we knew it was a model that could work. Essential baby items aren't covered by food stamps or WIC so there's no safety net for diapers and it's the most expensive item parents buy on a regular basis.
You can't put your children in childcare without diapers, even subsidized child care; you have to supply your own diapers. If your kids can't go to childcare, you can't go to work. It became this huge cycle of how to solve this problem and how we started. So, we distribute baby items to social workers and agencies that partner with us. They are able to fill out a wish list on a regular basis for the clients they serve. Our volunteers fulfill their wish list and funnel it through the community that way.
That's a great approach to the problem. Can you tell us about your impact over the last three years?
Since 2014, we've easily served over 6,000 children just through our partner agency network. When we first started we only had a couple of agencies we partnered with and now we work with over 60. And in the last three years, we've distributed over 300,000 diapers and hundreds of thousands of essential baby items. We donate everything from car seats to cribs.
Every year we do a survey and ask our social workers how our baby supplies are making an impact. They tell us how they are able to spend more time working in direct services with their clients because they aren't searching for baby supplies. They also see a decrease in financial stress and anxiety because the families they serve are able to have essential items for their babies. It's really making a difference.
People forget how important basic needs are. If those aren't met you can't do other things; you can't focus on anything else if your child's basic needs aren't met. We are trying to take care of that so families can focus on other pressing elements of their lives.
What does that number look like nationally, here in Georgia, and in Atlanta? Can you give us an idea of the demographic you're serving?
Nationally, one in three moms have to choose between diapers and food. That's 30% of all moms; it's unbelievable. If you're talking about Georgia, 30% of children are living in families earning less than the federal poverty level. If you look at moms and women in general, 61% of all mothers in the workforce have infants – that's for women from low to high income which shows our female workforce is driven by moms and moms with infants.
Thirty-two percent of all households in Georgia are single parent households which definitely make things harder. In general, Atlanta has one of the largest populations of children living in poverty in the country. Because of these numbers, we are trying to break down the stigma of low-income women. There's the welfare myth that flies around which is completely ridiculous. Women are not staying at home to get pregnant and have babies. For a single mom with two kids, their average monthly TANF payment is $280 dollars; nobody is getting rich on that.
The problem is, the working poor are one disaster away from living in poverty. You take a medical incident or getting laid off and that's all it takes. It's such a small threshold of surviving and not surviving. It's a very thin line.
It's incredible what you're doing when you look at the hard stats facing our city, our state, and our country. How can the community support Helping Mamas and the families you serve?
We accept gently used items. The only things that have to be new are car seats, cribs, and breast pumps because of health and safety regulation
Another program we just launched is The Baby Brigade (official page coming soon). We've set up drop-off locations around the city for people to drop off donated items. We are always looking for more people to collect. The great thing is, you can do it at your home for just your neighbors and friends. You can also collect items at your place of worship, school, and/or business. We have places that range from churches to photography studios to people's houses. That's a big deal for us because we are serving so many more children and it grows and grows every year. The more we can collect, the more families we can support.