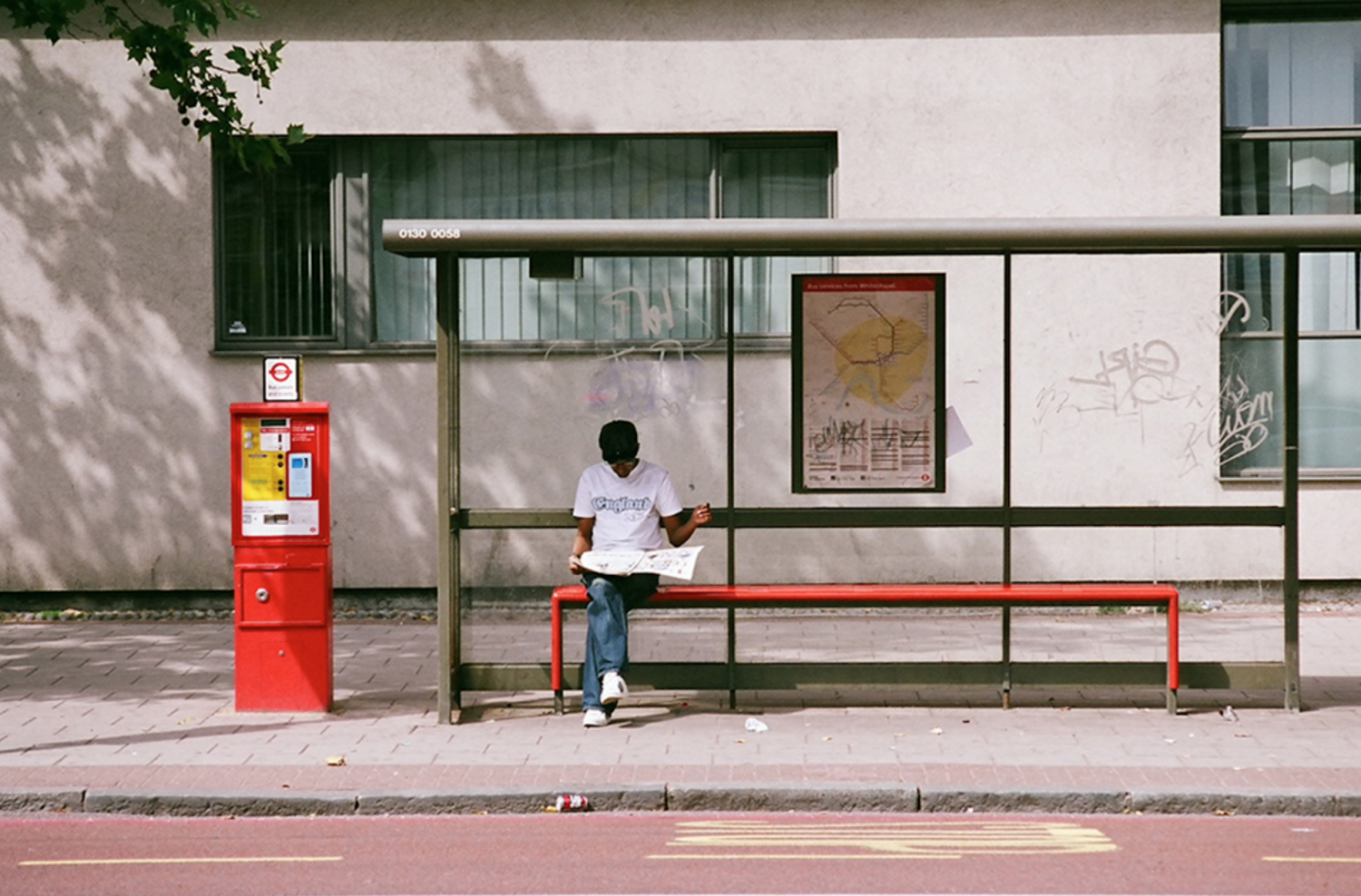 Atlanta's quest to enhance and extend its public transit infrastructure has hit its fair share of bumps (or dare we say potholes) in the road. With the failing TSPLOST in 2012 and often heated arguments over MARTA's expansion, government attempts for accessible and rider-friendly transportation has moved as quickly as spaghetti junction during rush hour traffic – nowhere fast.
While public transportation operations like MARTA are often viewed as government-only entities, a group of transit warriors are proving otherwise. MARTA Army, Atlanta's homegrown mobility militia is putting boots on the ground and rallying community troops to engage in creating a world-class transit system.
What started as an ideation session during Transportation Camp at Georgia Tech has grown into a force of over 250 community volunteers pouring sweat equity into initiatives like Operation TimelyTrip (MARTA Army's Adopt-A-Stop program) and their latest undertaking, Operation CleanStop.
For Gather Good's first official story, we sat down with two MARTA Army Founders, Simon Berrebi and Binh Dam, to talk transit, how they connect communities and the largest transit-centric crowdfunding program.
Small First Steps Leave Massive Footprints

During Georgia Tech's Transportation Camp back in 2014, MARTA's Chief Spokesperson, Lyle Harris, led an informal session on creating influential changes to MARTA.
"Lyle asked our group of young, creative people what it would take to make MARTA better," stated Simon. "MARTA is a large organization, which is subject to red tape. We knew we could help influence the most local component of transit service, which is the ridership experience. We just needed the freedom to innovate."
"Lyle went to the MARTA Board with our idea, fought the good fight for about six months and asked a few of the people from the conference to present," Simon continued. "Long story short, the board gave us their blessing and that's when we started thinking about what we could do to enable people to help improve transit ridership experiences in their own neighborhoods."
MARTA Army's first official step forward was with Adopt-A-Stop, a bus stop adoption program where route schedules would be posted and regularly updated. What started as a modest 30 sites has grown to over 200 adopted bus stops and a groundbreaking moment for the state of Georgia.
"In a historic move, about six months ago, Georgia awarded $3.8 million to the Atlanta Regional Commission to improve bus stop signage at all 10,000 of MARTA's bus stops," stated Simon. "Many people have said it's probably because 250 people throughout the region have adopted bus stops and placed signage. That showed there is a real desire for better bus stop signage. So now, MARTA is getting ready to implement this program and they've asked us to sit down with them and help with the implementation. We are glad to do it. I think it goes to show that if you help improve transit in your own neighborhood and people do it throughout the region, then together we are creating the momentum that will lead to better public transportation."
Making History with the Largest Transit-Centric Crowdfunding Program
With Adopt-A-Stop's expansive success, MARTA Army was ready to undergo a new expedition and set their sights on implementing the largest crowdfunding program for transportation in history. Through Operation CleanStop, MARTA Army will raise funds for trash cans at 300 bus stops throughout East Point. From now until November 17, stops that raise $200 will receive trash cans that will be installed and maintained by the City of East Point. The cross-sector partnership is a proverbial shoot and score straight into those brand new trash bins and a huge victory for the community.
"East Point is a city where 20% of the population uses buses as their main mode of transportation, but only 5% of bus stops have trash cans," stated Simon. "Because of that, litter just accumulates on the streets. By addressing litter, you can beautify and strengthen a neighborhood by giving people the opportunity to improve their neighborhoods. We are sinking transit deeper into the knit of the community, and that's really what we are looking for. Transit is what people have in common. It's the backbone of society."
"If you think about it in simple terms, the bus stop is where people are going to gather in the morning on their way to work," Binh explains further. "It is the first place you see outside of home, and you'd like for it to be nice and clean, instead of having it sprinkled with garbage. It's a nice showing for the neighborhoods and for East Point to show that they care about these stops where people gather."
"Binh and I were at Destination East Point which is a local festival and literally one out of three people we talked to donated," said Simon. "It shows that the community has taken this project on as their own. From the city side, we've been blessed by the political will for this to happen, especially for a first-time implementation. We were lucky to have the support from City Councilmembers Calloway and Gothard."

A Future Moving Full Steam Ahead
"I think one element we've talked about is definitely expanding the Operation CleanStop program throughout the Atlanta region," Simon avowed. "It will be a lot easier to scale up this program once we've done it once because we won't have to develop all the technology or legal framework, and there will be an established proof of concept. If this works well, we will be able to go to the Atlanta council members and say, "this is the memorandum of understanding, if you want to participate, these are the terms of conditions, this is how the program works, and we've already done it.' So it'll take much less work from both us and our partners."
"That's the magic of MARTA Army, we can bring civic engagement to a regional level. Our bet is what we are creating here isn't only true in this instance, that it's something that can be replicated in other places and that's what we are trying to show."
"We grew up taking public transit so it's part of our blood," Binh added. "Coming here, I wanted to bring an experience that is close or similar to the experience we get to enjoy in France. We didn't want to wait for the government because we know MARTA is pretty tied up on what they can do. So we found a way to start something on our own and within one year we've come a long way."
"We came to the conclusion that advocacy wasn't going to cut it – not in Georgia – and if we cared about it and wanted to do something about it, we needed to put our boots on the ground," Simon concluded. "It started as a social experiment, it's still a social experiment, and we've been having a blast."


To date, MARTA Army has collected over $3157 dollars for Operation CleanStop. That's already enough to double the number of trash cans in East Point. The program will keep running until November 17th. Interested in helping MARTA Army? Donate here or sign-up to participate in their Adopt-A-Stop.
Interested in learning more about the upcoming TSPLOST and MARTA Referenda on the ballot? Click here for more information and be sure to hit the polls November 8th.
Keep up with MARTA Army's movements by following them on Twitter, Instagram, and Facebook.
All photos are property of MARTA Army.