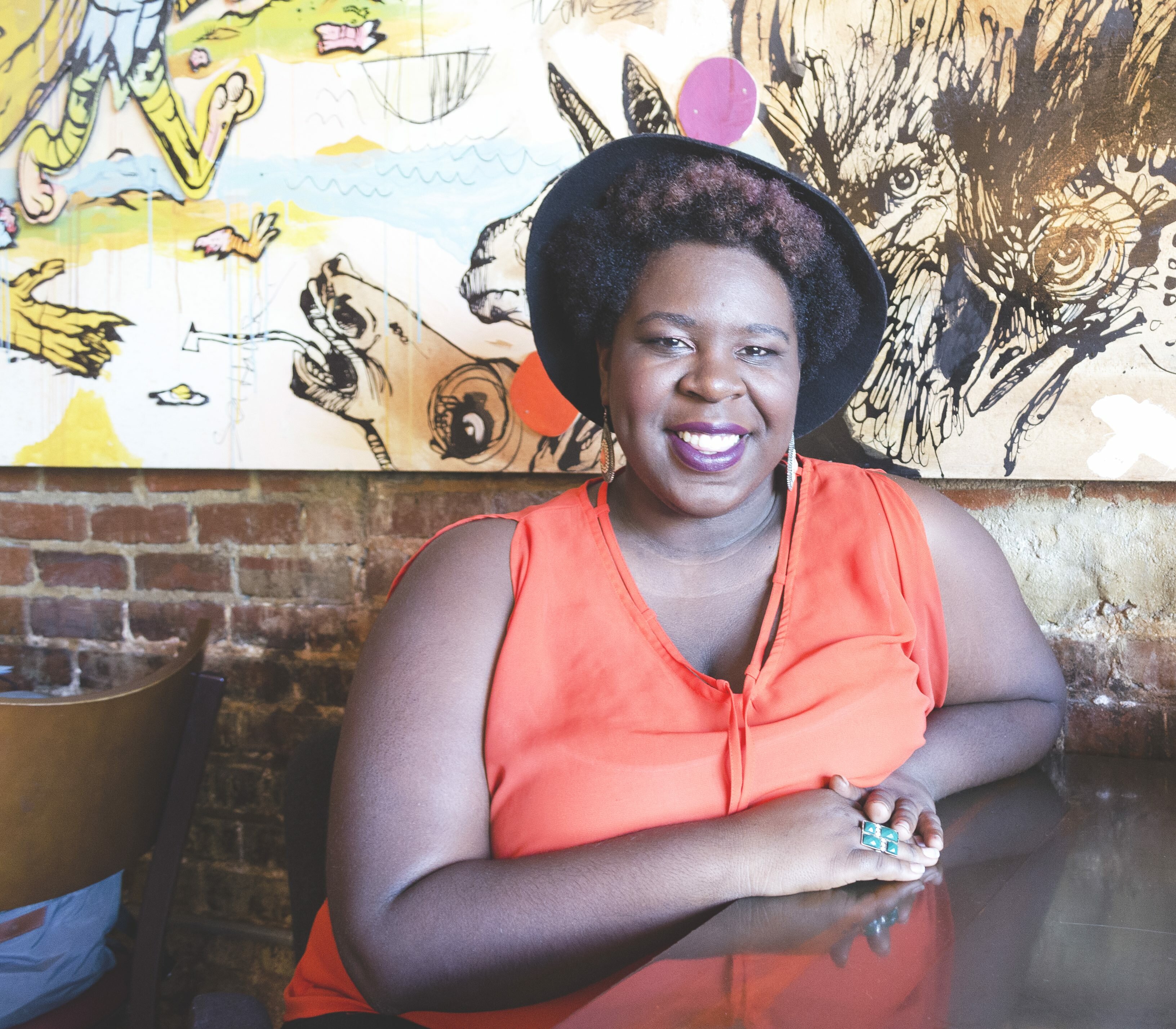 A quarter-life crisis puts any typical millennial face first into a cocktail. In Cayana Mackey's case, the 'what the hell am I doing with my life?' dilemma drove her to combine good old fashioned soirees with social impact organizations. As the Founder of Party Because, Cayana is tying Atlanta's neighborhood businesses, nonprofits, and eager partygoers together and wrapping it up in a pretty little party ribbon – with purpose!
We recently sat down with Cayana to hear how Party Because sprang to life, their upcoming Westside Ride (which you should go ahead and buy tickets to), and where future festivities are headed next.
Tell us about Party Because ATL and how it got started.
I studied public relations but always knew I wanted to be in the nonprofit field of PR. If I was going to work in the for-profit sector it would be in corporate giving. I always had that itch to do something with community in mind. When I graduated college, I decided to serve with AmeriCorps. After doing that for two years and being heavily involved in community work and learning about the ecosystem of nonprofits, I was honestly a little turned off. I saw the heavy paperwork load of nonprofits and the red tape and politics involved. People were working so hard and became really burned out because they were hustling but not getting compensated; which led to a ton of turnaround.
So I worked at a law office for a short stint and it was a horrible fit for me. I was at a standstill and struggling with the total millennial crisis of, 'what am I doing with my life?' One day I was on LinkedIn and noticed my number one endorsement was event planning. I started thinking through that and realized, 'I do throw a lot of events.'
I thought there had to be a way to give back to the community without feeling devastated or like a sellout by working a corporate job. I ended up going to an event at the Center for Civic Innovation and that was the first time I had ever heard of social enterprises. People utilizing for-profit models that give back to the community? Sign me up. I liked that up-front you're a business model but surrounded by a social initiative. That space of learning about social enterprise got me plugged into CCI more and I actually volunteered for their Westside Innovation Lab. The Lab helps social entrepreneurs build their company through an incubator and included partnerships with a lot of community organizations like Village Micro Fund, Westside Works, and Future Fund.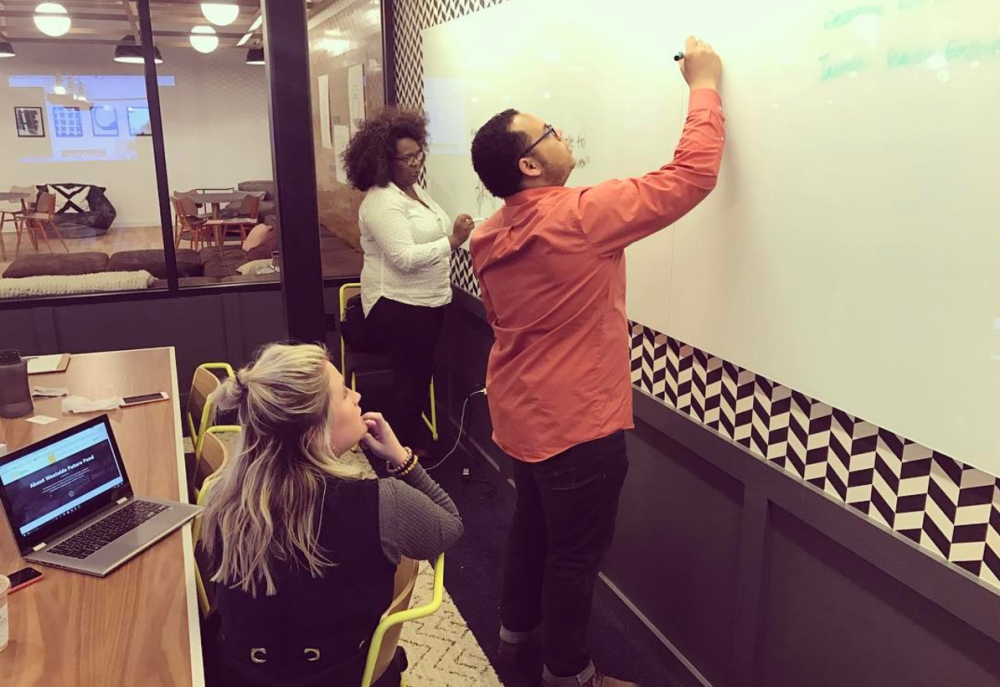 I started forming this idea for a bar crawl in East Atlanta Village and in that process felt really selfish making money for rent and having no purpose. There's an organization called East Atlanta Kids Club and they're right in the Village. All the business owners support them, so I called the founder and talked to her about having proceeds from the bar crawl go to them. She was on board with working with so we partnered together for the first event. Because of that partnership, it got me talking to the community association and the business owners who were more amped to help this bar crawl happen.
During the event, attendees kept saying, "Party for a cause – this is such a great thing!" I sat there taking it all in and thought this is a model that could really work. So I branded us as such – Party Because – and decided to reach out to my connections on the Westside. I connected with Abiodun Henderson, the founder of Gangsta's to Growers, and she asked if we could partner. We clicked immediately and have been planning the event ever since.
Can you tell us a little bit about the upcoming Westside Ride and the importance of this particular neighborhood right now in Atlanta?
I didn't know anything about the Westside before plugging into CCI all I knew was the HBCUs. I quickly learned that it was growing but didn't understand the whole concept of gentrification. Learning more about gentrification from the people who live there is when I realized how many people were on the ground working around the clock to keep their neighborhood from full displacement. Gentrification is bound to happen to a certain degree, it's a reality we have to swallow, but displacement is when residents who own homes have to move because they are completely priced out of the neighborhood. That's a serious problem. You're taking families away from homes they have lived in for generations and it's heartbreaking.
There are so many ways to resolve gentrification and displacement of residents and it's not necessarily bad to revitalize your community – it's a great thing – as long as the essence of the community is there and people can stay. Thinking through these concepts, I was working through how to be part of supportive change.
The Westside Ride will support the people like Abiodun who are in the community and working to revitalize the entrepreneurs who live there. Abiodun has her hands in every detail of the Ride and we are collaborating with other businesses she partners with to create a really informative and fun event. It's a social justice bus tour through the lens of Abiodun's Westside story. She will show us her neighborhood and why Gangstas to Growers exists. Then we will have a party in her favorite spot, Bakaris Pizza and Kava Lounge. Having locals who are committed to their community and bringing resources into them makes it so much better to stand behind. I didn't want to be the outsider coming in to do great work just to make myself feel good. I want the people in the community to be just as much a part of this and I can be their vehicle to help them grow.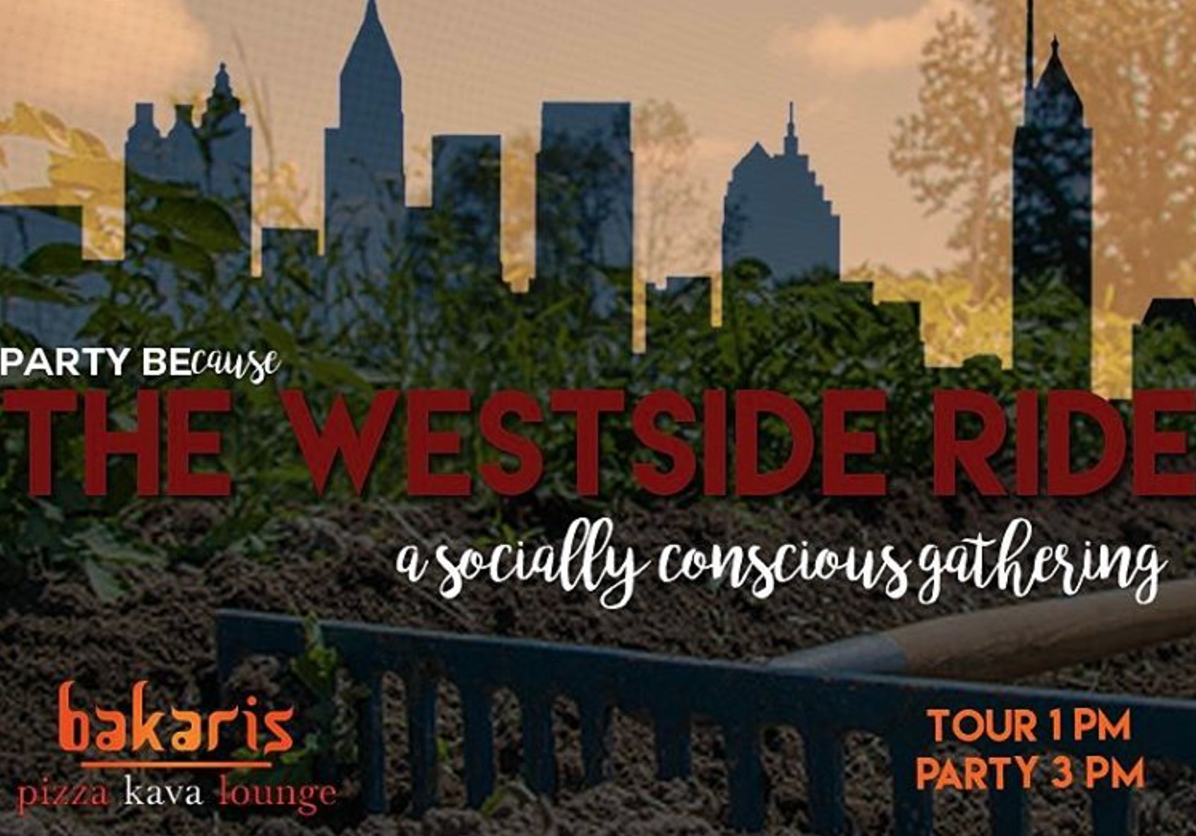 You hosted a successful Eastside event. You're working on the Westside Ride. What's upcoming for you? What's your vision for this?
My vision is to continue doing events on the Westside for the remainder of the year with the Ride being our signature event. At the end of the year, I'll have a track record with the number of partners, community members, funds raised, and revenue to the business owners. I want to use that as a framework for where we can grow.
In the future, I have plans to craft Party Because for individuals to host their own celebrations. Maybe you've done the club scene or Vegas trip for your birthday and now you want to celebrate with friends and give back. We want to host with people and partner with nonprofits. The idea is for people throwing the party to pick an a-la-carte of options to customize their own experiences and partner with the organizations they care most about.
As a social entrepreneur, you've been in the thick of what it's like to launch an organization and the growing pains involved. What's a piece of advice for people in the community who have an idea but don't know where to start?
I highly recommend plugging into the Center for Civic Innovation. They have been such a valuable resource for me. CCI is so supportive of social entrepreneurs in the community and give so much.
Adding on that, the first step is to take one. I had so many ideas growing up. I'm an idea generator but I never did anything with those ideas. Your idea isn't going to happen unless you do something. Take a page from Nike and 'Just do it.' If you have an idea talk to someone and see what they think. If they don't like it, move on and keep talking to people and work on building it out. Find a strong team to help keep it going. Party Because is my brain child, I may be the founder, but I have a great group of people working with me to make it happen. Having people who are just as dedicated and supportive of your cause as you are and having a firm foundation to launch it can make your idea really come to life.
---
Ready to hit the ground rollin' for the upcoming Westside Ride? Purchase your tickets here. Keep the party alive by following Party Because on Instagram and Facebook.