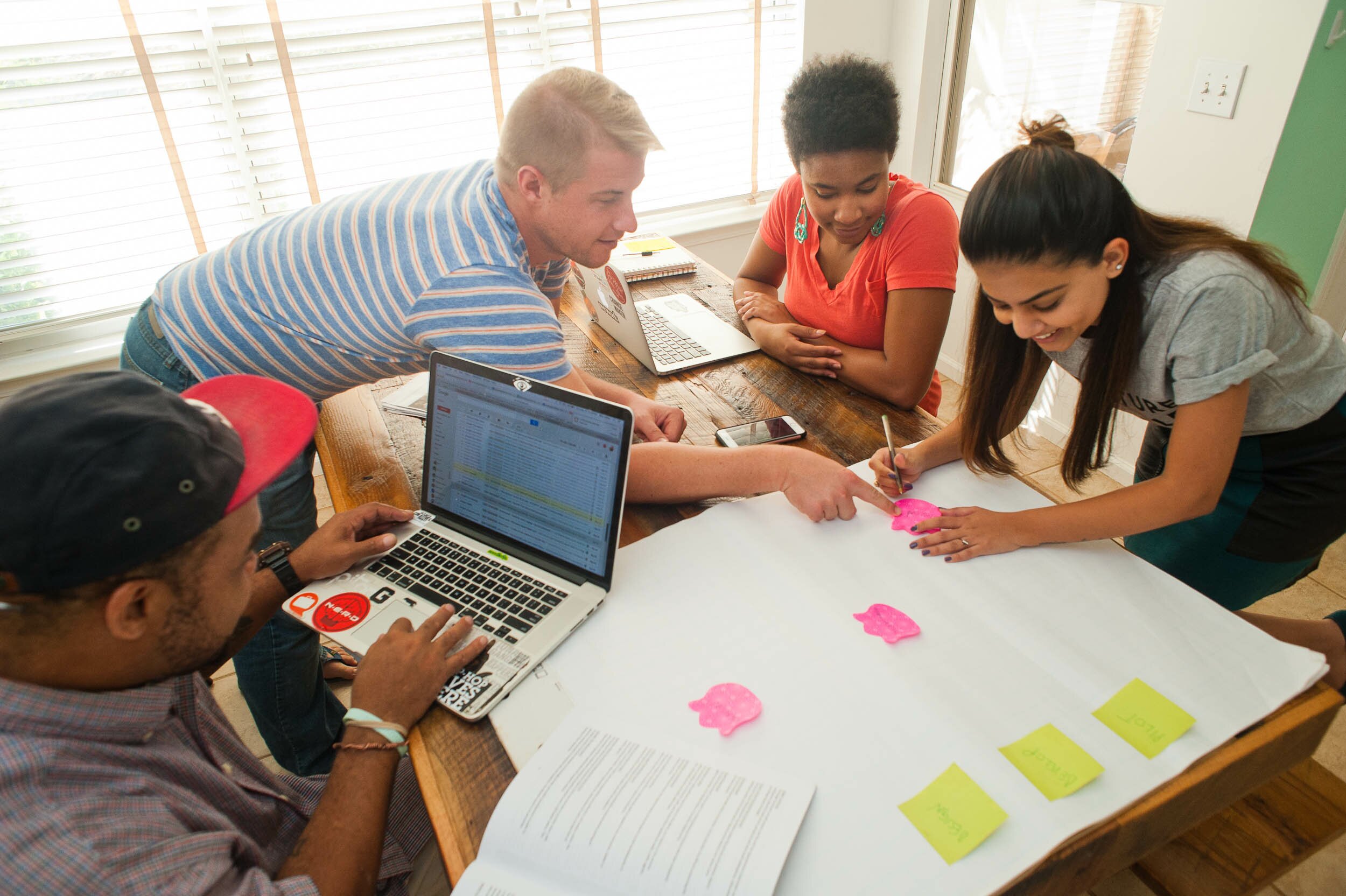 is a hustler's hustler. She impacts Atlanta at a staggering rate as the Founder and CEO at The Guild while holding down a full-time job at a social enterprise and shaking hands with every networker she can. Niki's grit to tackle all those endeavors is why local changemakers at The Guild are gaining the skills to successfully strengthen their own social endeavors.
Through a 10-month residency, The Guild focuses on personal and venture development to help small groups of fellows get their social enterprises functioning at peak performance. Niki is graduating her very first cohort, so we caught up with her to chat about the first class of fellows, where The Guild is going next, and how you can take part in the next cohort of changemakers.
You run a lot of the programs for the fellows. What makes you an expert? How did you bring those experiences into starting The Guild?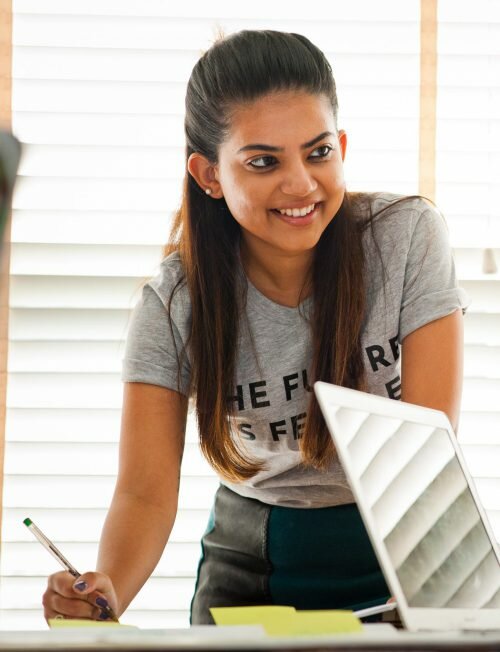 Growing up in India, I saw a lot of disparity first hand. Later, I did research in college about microfinance for my degrees in economics and international relations; that took me to India and Bangladesh frequently and really shaped my career.
After college, I worked at Deloitte Consulting where I helped found a social entrepreneurship and sustainability practice. In doing that I got to help Fortune 500 companies on their corporate social responsibility practices. That experience gave me a background in social entrepreneurship which is a big piece of what I bring to The Guild.
Another piece is my experience living in a student co-op when I was attending the University of Texas at Austin. I got to be a part of a group of diverse students all living under the same roof, working on projects and having great conversations on social issues together. I had one of the best years of my life living communally.
In founding The Guild, I wanted to see if I could combine my time at Deloitte with my experiences in college and throw in a few of the tech accelerators I had seen while consulting in Silicon Valley.
Our fellows are social entrepreneurs working on exciting, relevant issues but we want to make sure they are looking at community problems realistically and with a holistic context. We talk a lot about race, sustainability, and equity – crucial issues facing Atlanta. I think a lot about how we can help changemakers in our house look at issues from a "whole systems" point of view.
I am thrilled to be bringing on Michael Maziar as a business partner so there are some really exciting things in the works. He comes to us from Tech Angels and has some great investment chops. Now the programming will not only be run by me, but Michael will also lend his perspective as we engage the fellows.
Your first cohort of fellows are graduating in March. Can you tell us about this group and what they loved about life at The Guild?
We have three folks in our first class:
Porsha Thomas of Ladypreneur League

. She focuses on development for women-owned businesses. Porsha really helps lady entrepreneurs get off the ground.

Will Johnston of Tiny House Atlanta

. He is pushing for tiny houses across Atlanta and his focus comes from a mindset of sustainability and community building.

Bem Joiner of The Tomorrows. A lot of the underserved Atlanta schools are not able to expose students to creative careers so Tomorrows revamps career days. Bem focuses on both the opportunity and confidence gaps for kids who might be creative but don't realize they can make a life in a creative industry.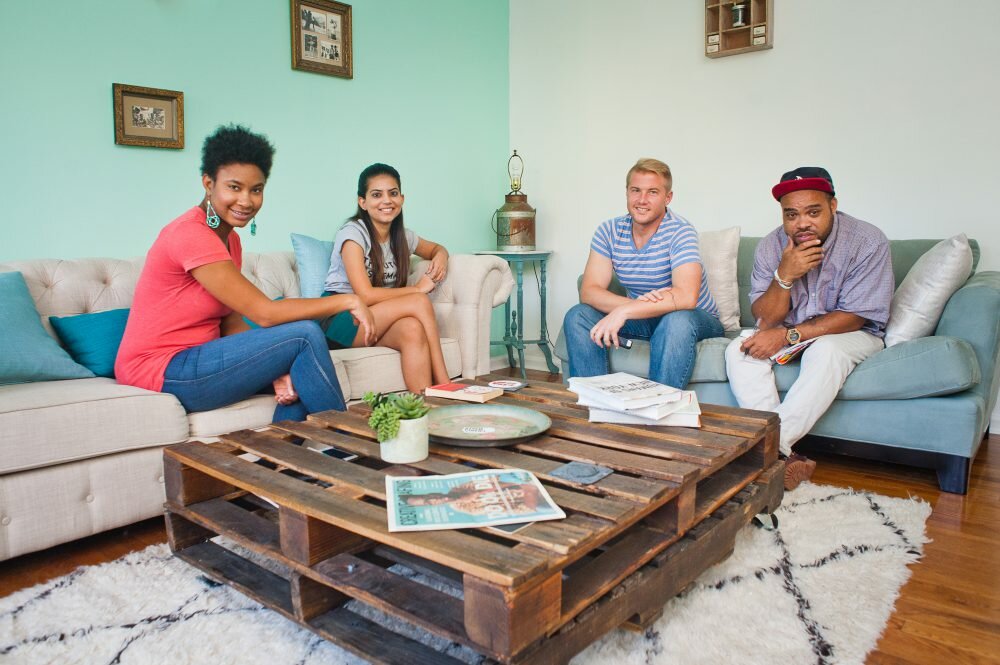 The first cohort loved living in the same house together. They would come home from their day job, wanting to bounce some ideas off of someone and their peers were there to talk. They loved having a tribe of fellow entrepreneurs to talk to about their passions and pain points. As people from different backgrounds living together, they become a family.
The way that all of these folks look at their ventures has grown or changed because of their time at The Guild. For example, Porsha is now adding an investment component to her work in addition to the business skills she was already teaching. And Bem now has a strategy in place for how his side project Tomorrows interacts with his full-time job at Center for Civic Innovation.
In addition to venture development, we have always strived to provide personal development in our curriculum. The training on topics like personal finance, healthy living and meditation really hit home with this cohort. The fellows really liked that The Guild included these topics, unlike other incubators. One participant even said their credit score jumped 60 points because of these classes! They all saw that the personal development component translated to more successful businesses.It was the best first class I could have hoped for and am pretty sad they'll be leaving the house soon.
It was the best first class I could have hoped for and am pretty sad they'll be leaving the house soon.
How did The Guild change as a result of this first class?
At first, we had a very set curriculum but I realized pretty quickly that it is tough to get everyone's schedules in line. We adapted to allow our fellows to share and focus on struggles that they were currently facing – rather than to force a topic that they didn't have an urgent need to address. That led to more of a consulting model that centered on individual workshops which worked really well. Changes like the additional focus for Ladyprenuer League came out of those sessions.
I'm looking forward to combining individual sessions with a set curriculum for the next class. One stumbling block of having open chats is that we all became very close friends so it was easy to stay get lost in conversation sometimes. Be careful what you wish for!
We also want to add a civic engagement component in the next cohort. It was an informal component with this last class since we are all so engaged anyway, but I want to be more intentional going forward given the current political climate.
Tell us about the ongoing application process and what you are looking for in the next cohort.
The application is open now and will close March 8th. We have spots for 3 people and are targeting a move-in date of May 1. Our selection process will remain broad; we are looking for passionate people who are trying to launch or scale any type of social enterprise. The Guild is very issue agnostic. We are happy to take on social entrepreneurs whose ventures are either a side project or a full-time job.!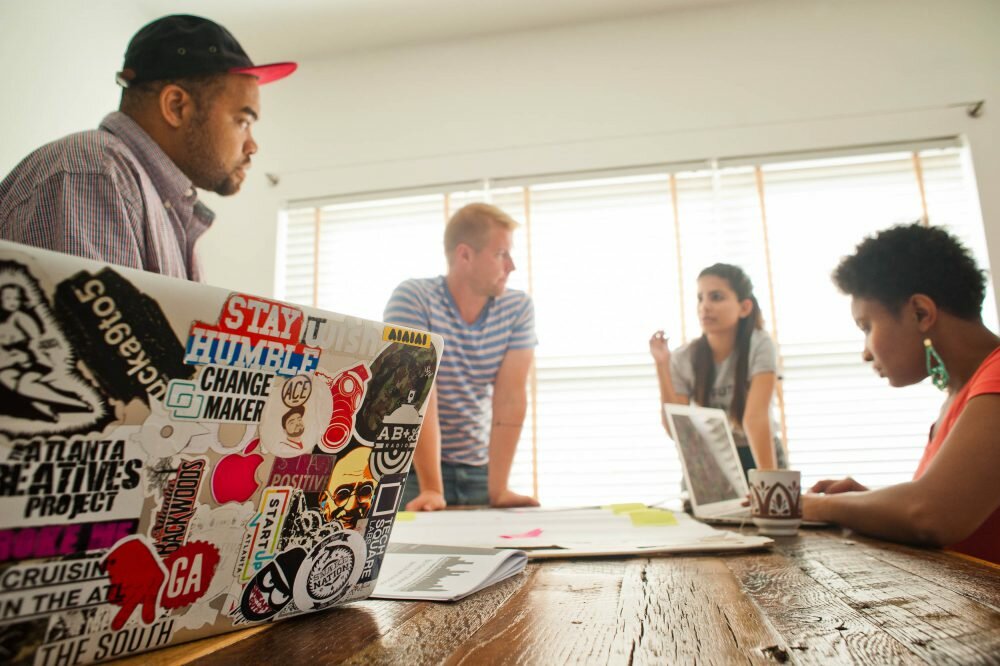 Diversity is core to what we do. It has been great to have fellows who focus on different issues living with people who have a wide variety of lived experiences. They really engage and learn a lot from each other; it has been neat to see them challenge each other and have in-depth conversations.
We also want folks who are ready to buy-in. Fellows get out of The Guild what they put in. Obviously, people can get busy but the fellows who showed up consistently saw the most measurable improvements. Being at The Guild is a commitment but we think it's a great opportunity given our far-reaching network and amount of love we show our fellows.
How can Atlanta support The Guild?
They can apply, they can volunteer, they can donate. There are so many ways to get involved. We are going to be expanding our community events so follow us on or sign up for our newsletter to get information on those events.
We also always need speakers and advisors. Because we have such diversity in fellows, we need people who are experts in various subjects. We love having everyone from nonprofit professionals to business gurus to public sector experts talking to our fellows.
---
Photos are property of The Guild.